LED Street Light SL15
DESCRIPTION
SPECIFICATION
● Cost-effective and efficient lighting solution.
● Accelerated return on investment.
● Superior efficiency with an average of 130lm/w.
● Easy and fast installation in retrofit or new construction.
● Dark sky compliant: ULOR=0, no up-light.
● 3 sizes for aesthetic consistency in all applications.
● Standard mast-arm mounting: 60mm with inclination from -15°+15° in steps of 5°.
●Surge protection; 10kV/5kV.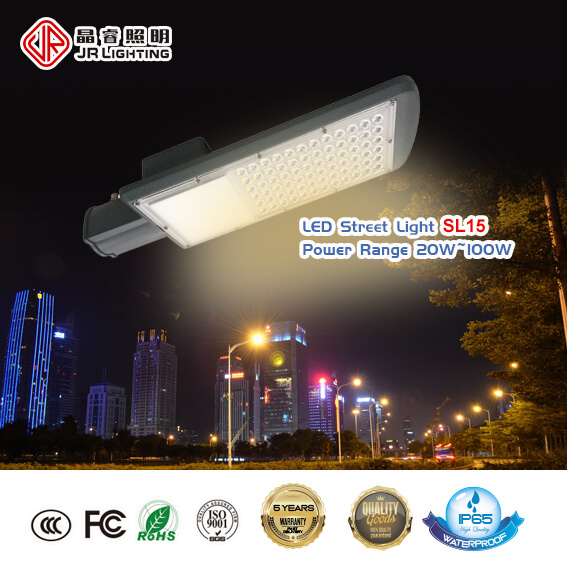 Model

Power

Light Efficiency

Voltage(V)

CRI(Ra)

Power Factor

CCT(K)

Environment
Temperature

Life Time(H)

Ctn/Pcs

Packing size
(mm)

SL15-30W

30

100-150Lm/W

AC100-277V

>70

>0.95

3000~6000

'-40~50℃

≥50000

1

600×210×109

SL15-60W

60

1

600×210×109

SL15-80W

80

1

706×265×119

SL15-120W

120

1

706×265×119

SL15-150W

150

1

880×352×140

SL15-200W

200

1

880×352×140